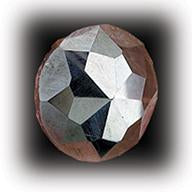 Earrings, White & Black Pearl
Enjoy this classic black hematite pearl earring.
This earring is held in place by magnetic attraction.
Black Pearl
Magnetic Material: Grade 8 Ceramic
Manufacturer's Rating: 4000 Gauss
Surface Gauss; 300 Gauss (each magnet)
Penetration: 2"
Polarity: Bi-Polar
White Pearl
Magnetic Material: Neodymium
Manufacturer's Rating: 12,500 Gauss
Surface Gauss; 1000Gauss (each magnet)
Penetration: 2" (5cm)
Polarity: Bi-Polar(- & +)
Caution:
Persons fitted with pacemakers, defibrillators, implanted insulin pumps or other electronic medical devices should keep magnetic products at least 18" (45cm) from the device. Pregnant women should consult their health care professional before using magnetic products.
---
We Also Recommend
---